We recognize that all of our patients are unique and deserve to receive orthodontic care that reflects their individual needs. Our experienced and talented team is committed to working with you and your family to create a comfortable, stress-free, and rewarding orthodontic experience every time you visit our practice. We are pleased to welcome you and your family, and we look forward to working with you.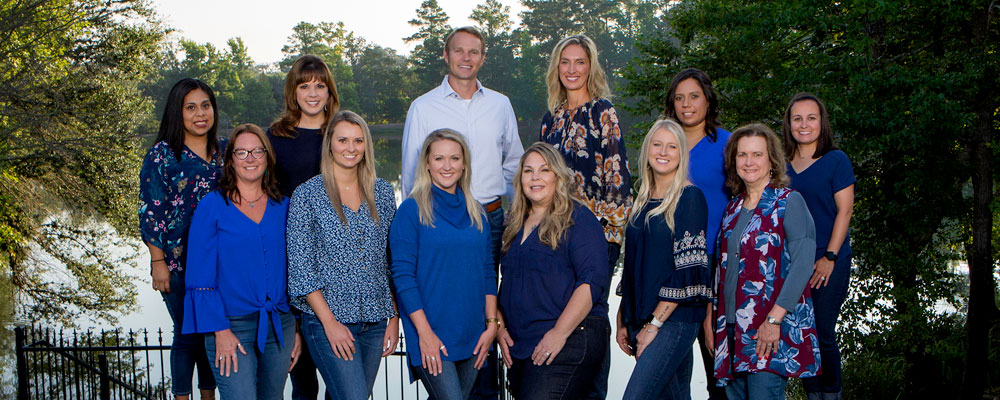 ---
Amanda
Registered Dental Assistant
I work alongside Dr. Wilkinson with all aspects of patient care. My favorite part of working in orthodontics is being part of what can be a life-changing experience for many patients. A smile plays a big role in a person's confidence, and to help someone love to smile is worth it all! Our team is very diverse, which is great because we all add our own flare to this practice. When you have a range of personalities it keeps things fun and interesting. We all work well together and have become like a family.
I have two children who keep me busy outside of work. We love to spend as much time outside as we can, either blowing bubbles, writing with chalk, or going on a bike ride.
Fun Fact: The Grinch (Jim Carrey) is my all-time favorite movie!
---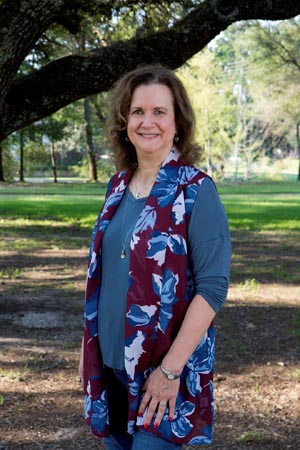 Melea
Office Manager
I have worked in dentistry since 1976, earning my RDA from Tyler Jr. College's dental assisting program. In the years I've worked at this office, I've gotten to know our patients and their families quite well. It's so much fun to see the second generation of patients! I enjoy helping patients and their families understand what their orthodontic needs are and how our team can help them achieve a beautiful smile.
In my spare time I enjoy reading, "junk-tiquing" and working in the yard.
Fun Fact: I enjoy playing volleyball!
---
Veronica
Registered Dental Assistant
My job is to assist when Dr. Wilkinson places braces, and to see patients throughout the remaining months of their treatment. I earned my RDA in 2003 and joined Dr. Wilkinson in 2010. Since then, I've really enjoyed getting to know my patients and seeing them change during their smile transformation. I enjoy taking care of our patients and have lots of fun in the process!
I enjoy spending time with my husband Jonathan and our daughters Vaida and Vivian. We like spending time in the outdoors, hunting and fishing, staying physically active, and staying active within our church.
Fun Fact: I love to shoot sporting clays!
---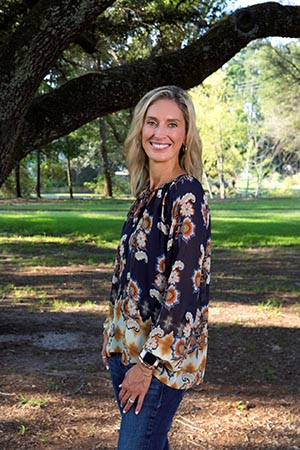 Stacy
Marketing Coordinator
My path to orthodontics has been a little unconventional to say the least. I am a Family Medicine doctor (by my own plan) but an orthodontic marketing enthusiast (by God's redemptive grace). Dr. Wilkinson is my hubby, and I know what you are thinking... how can you work with your spouse? Well, we work at the opposite sides of the building. Hahaha, just kidding! We have a fun time working together and I am so proud to be a part of this exceptional team! Watching our patients' smiles transform into confidence and happiness really is the best prescription.
We have two young children, Blake and Lily, who keep us very busy. We enjoy traveling but you most likely will find us in our back yard playing with our kiddos. I enjoy cooking, antique shopping and watching The Food Network Channel, when I get a chance.
Fun Fact: I delivered 100 babies while in medical residency!
---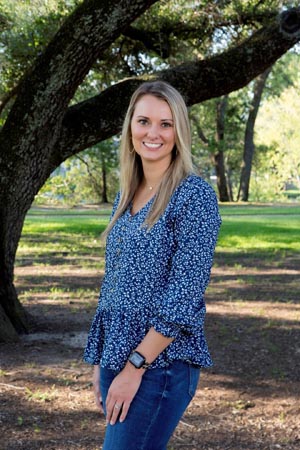 Allisen
Registered Dental Assistant
It is my job to assist Dr. Wilkinson throughout all orthodontic treatment. I obtained my RDA in 2016 and started working at Wilkinson Orthodontics in 2018.
I believe that a person's smile is the first thing seen when meeting someone new. My favorite thing about orthodontics is seeing our patients' confidence grow during and after treatment. Our team loves to have fun! We try to take advantage of every chance we get to make each other smile and make every patient feel like a part of our family.
Outside of the office I enjoy spending time with my family, fiancé and our husky fur baby, Klaus. We love playing card games and watching movies.
Fun Fact: I can eat 10 pounds of crawfish in one setting!
---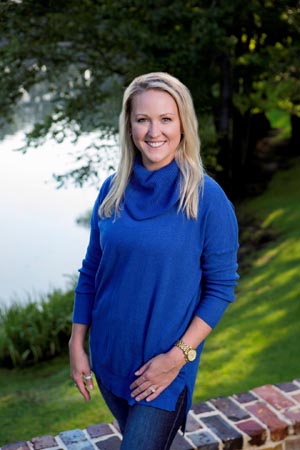 Jacy
Financial & Insurance Coordinator
I work at the front to greet you when you walk in, get you checked in and answer any questions you may have! I also help with getting your insurance filed and with any insurance correspondence. I have only been a part of the Wilkinson's team since October 2018, but I already feel like family. We have a lot of fun around here and it makes it easy and exciting to get up and come to work! I have been in the orthodontic field going on 4 years now and one thing I love is being able to see the before and after when our patients get their braces off! It is a great business to be in when you get to make people smile!
I have an amazing husband, Caleb, and two beautiful children, Shepard and Sailor. We love to spend time together along with our dog, Bellamy. We enjoy being outside and playing in the water!
Fun Fact: My favorite villain is Maleficent, and my favorite Disney princess is Megara!
---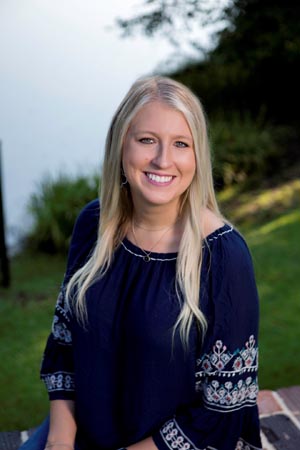 Raven
Treatment Coordinator, RDA
I have worked in orthodontics for over 5 years and couldn't imagine myself doing anything else. I used to be a chairside assistant but now I am a treatment coordinator. I enjoy walking our patient through their treatment plan and getting them excited about the transformation that will come after treatment. I've been a part of the Wilkinson orthodontic team since May 2018. Every day when I come to work, I feel like I'm working alongside family because we are so close and like to make work as fun as possible.
I have a daughter, Parker, who keeps me busy at home. We enjoy watching movies together and coloring. Whenever I ever get free-time I enjoy reading.
Fun Fact: I love ethnic food including Thai, Indian and Greek!
---
Vanessa
Registered Dental Assistant
Hey!!! I'm Vanessa! My position here at Wilkinson Orthodontics is to assist Dr. Wilkinson with orthodontic procedures and making patients feel comfortable and happy. I have worked in general dentistry and orthodontics beginning in 2014. I am from the desert of New Mexico and made my way to East Texas to further my career in the dental field.
I am engaged to the most handsome cowboy and enjoy being outdoors, staying healthy and working hard! When I have free-time I enjoy family and friend time and reading. I really love cows, coffee, turquoise, and Jesus! My favorite part of my job is being included in a positive work environment and taking part in helping patients with their journey of getting the smile they desire. Dr. Wilkinson and the rest of the mates have been so caring, hardworking, informative, and encouraging throughout life and working here. I can honestly say I love my job and really mean it!!!! Can't wait to meet you and be a part of such an important milestone in achieving your bright smile!
Fun Fact: I can eat a whole pizza by myself!
---
Melissa
Records, Lab Technician, RDA
I joined the Wilkinson Orthodontics team in 2017. My job is to take diagnostic x-rays, digital pictures and assist in the lab. I am bilingual and I assist in translating for our Spanish-speaking patients. I especially enjoy translating treatment options for our patients during their initial evaluation and exam. My favorite part of my job is working with patients one-on-one and seeing their faces when their new smiles are revealed!
I enjoy spending time with my husband, Manuel, and our children, Nathan and Sophia. I also enjoy traveling, shopping, the outdoors, going to the movies and trying new local restaurants.
Fun Fact: My favorite place to vacation is Maui, Hawaii!
---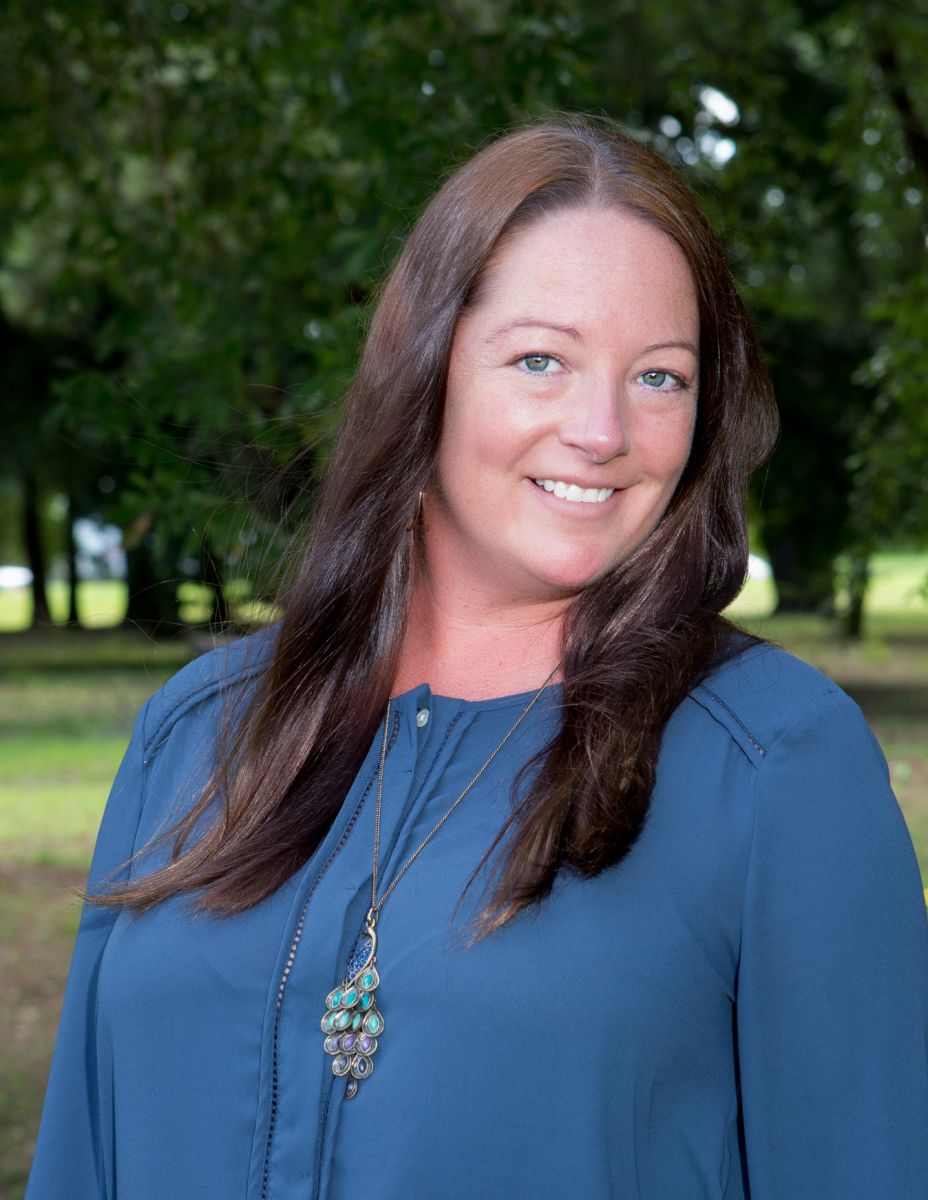 Lorie
Scheduling Coordinator, RDA
I am one of the first faces you will see when walking into our beautiful office. My job is to greet you and welcome you to one of the finest orthodontic practices I have ever been a part of. I have had the privilege to be a part of Wilkinson Orthodontics for only a very short time, but the positive energy of this office makes me proud to be here.
I am a Tulsa native, born and raised. I began my career in orthodontics when I moved to Texas 11 years ago. I received my dental assistant license in 2008 and have experience both in patient care and in reception at the front desk. What I love about orthodontics is the way the field is always evolving. There is rarely a day when I don't learn something new and interesting about braces. I also love the patients and seeing their confidence grow with their new smile!
When I'm not at work, I am spending time with my sweet husband, Brian, and our 4 dogs: Sprout, Maggie, Lizzie, and Carl. We enjoy cooking, working in the yard, hanging out with our dogs, and traveling.
Fun fact: We have a 1967 Cadillac Convertible (baby blue and 19 feet long)!
---